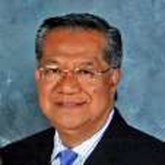 January 29, 2021 Greetings,
Congratulations to the Aparri School of Arts & Trades (ASAT) on the launching of your new Website. After years of getting people together to replace the old ASAT Website, it gives me great pleasure to know that finally the new ASAT WEBSITE is here.
When we formed our ASAT Alumni Association, Inc. (AAAI) in 2012, I searched for the ASAT Website but dismayed for its outdated content and lack of alumni information. I resorted to social media to reach alumni worldwide. After the inauguration of AAAI in December 22, 2013, the creation of a comprehensive and upgraded ASAT Website is one of AAAI Goals. Today, the new ASAT Website is launched! This website combines information about ASAT, PTA and Alumni, important portals to a school search. In today's digital age, this website brings information about the school directly to everyone.
This ASAT Website, is one of the projects of the 2019-2020 AAAI Officers and Board of Trustees. We extend our heartfelt gratitude to the previous AAAI President Dr. Rex Navarro, Class of 1970, who worked intensely with a web designer and ASAT. In addition to our AAAI Facebook Accounts, this website provides information of alumni, registration, activities, projects, community outreach programs and more. It provides greater reach to ASATIANS in forging ASAT and AAAI onwards.
To everyone who made this new ASAT Website possible, thank you.
Warmest regards,
Architect Fred F. Castañeda
ASAT Class of 1966
AAAI Founder and Adviser